Eltham Park Baptist Church
Hello!
We are Eltham Park Baptist Church, or EPBC for short.
Nice to meet you!
We hope that you find everything that you are looking for. If you have some questions that you would like answered on a more personal note, please feel free to drop us an email and we will respond as soon as we can.
Our church runs a series of one off and regular events. To find out more information, please click below and have a look.
New to EPBC and want to have an understanding of the way we share the good news? Or have you missed a service and want to catch up? You are in the right place!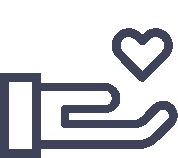 "You will be enriched in every way so that you can be generous on every occasion."
2 Corinthians 9:11
I am the light of the world.
Whoever follows me will never walk in
darkness, but will have the light of life.
~ John 8 v 13