Eltham Park Baptist Church
Hello!
We are Eltham Park Baptist Church, or EPBC for short.
Nice to meet you!
We hope that you find everything that you are looking for. If you have some questions that you would like answered on a more personal note, please feel free to drop us an email and we will respond as soon as we can.
New to EPBC and want to have an understanding of the way we share the good news? Or have you missed a service and want to catch up? You are in the right place!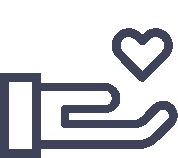 "You will be enriched in every way so that you can be generous on every occasion."
2 Corinthians 9:11
There are many different ways you can learn about Christianity.
We really like what this website has to say.
It won't hurt to have a nose.
Promise.
It is with sadness that we will have to cancel all activities and services that are held at Eltham Park Baptist Church until further notice. This includes the cancelling of homegroups, prayer meetings, Brigades, Lunch Club, Knit & Natter, Thursday afternoon group, and members meetings.
This is following the UK Government public health advice, and Baptist Union guidelines, regarding public meetings that people should avoid meeting together wherever possible. Please note this will come into immediate effect. Click here for the BU guidelines.
​
Although we can't physically meet, there are many other ways to keep connected including our online presence. We hope to be posting messages, prayer points, songs, and encouragements through this time. We are also investigating ways of connecting through uploading videos.
​
Please watch this space for more information.
​
If you like someone to talk to, please contact 07507747070 and we will get back to you ASAP.
​
Finally: 'We wait for hope for the Lord; He is our help and our shield. In Him our hearts rejoice, for we trust in His holy name. May your unfailing love be with us, Lord, even as we hope in you.'
Every blessing,
Rev. Lucy Wright & Deacons.
Visit the NHS website for more details.
Make sure to wash your hands for 20 seconds, especially after using public transport or touching things outside.
It is advised to keep 2 metres away from people. If you have a cough or feel ill, please avoid the elderly, pregnant and those who are at high risk.
Please join us in prayer for COVID 19. For the researchers creating a cure, the NHS staff working so hard and many other people.
Stay home if you feel unwell. If you have a fever, cough and difficulty breathing, seek medical attention and call in advance. Follow the directions of your local health authority.