Eltham Park Baptist Church
​
We are Eltham Park Baptist Church, or EPBC for short.
Nice to meet you!
We hope that you find everything that you are looking for. If you have some questions that you would like answered on a more personal note, please feel free to drop us an email and we will respond as soon as we can.
New to EPBC and want to have an understanding of the way we share the good news? Or have you missed a service and want to catch up? You are in the right place!
There are many different ways you can learn about Christianity.
We really like what this website has to say.
It won't hurt to have a nose.
Promise.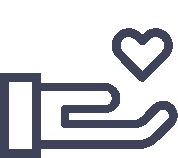 "You will be enriched in every way so that you can be generous on every occasion."
2 Corinthians 9:11
020 8859 7740
info@epbc.org.uk (office) Open Fridays 8am-12pm
​
32a Westmount Road
Eltham
London
SE9 1JE